Movie Images Main Page


CASABLANCA
(1942)
directed by Michael Curtiz



---

♦ WALLPAPER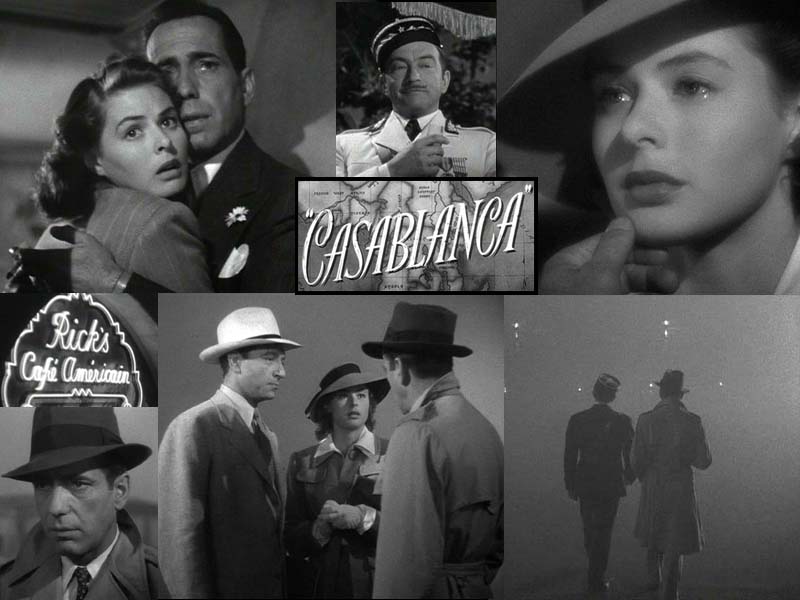 for 1024 x 768 and 800 x 600

♦ SLIDE SHOW
for 800 x 600 and Larger Screen

♦ LINKS

Filmsite.org - Casablanca
French Resistance - to learn more about the Resistance and its Victor Laszlo-like hero.

♦ SCREENSHOTS

PART ONE
PART TWO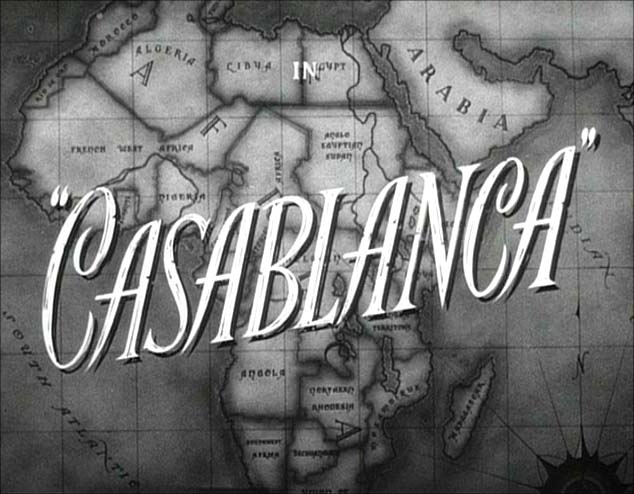 With the coming of the Second World War, many eyes in imprisoned Europe turned hopefully or desperately toward the freedom of the Americas. Lisbon became the great embarkation point. But not everybody could get to Lisbon directly . . .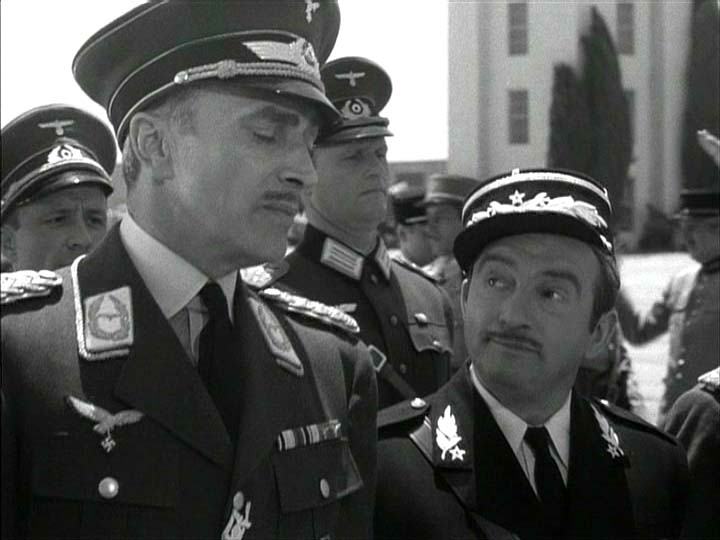 Louis Renault: Unoccupied France welcomes you to Casablanca . . . You may find the climate of Casablanca a trifle warm, Major.
Heinrich Strasser: Oh, we Germans must get used to all climates, from Russia to the Sahara. But perhaps you were not referring to the weather.
Renault: What else, my dear Major?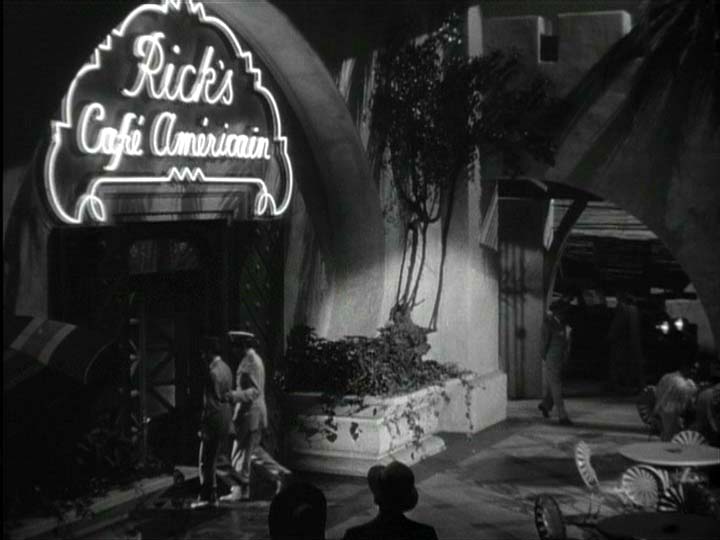 Everybody Comes to Rick's.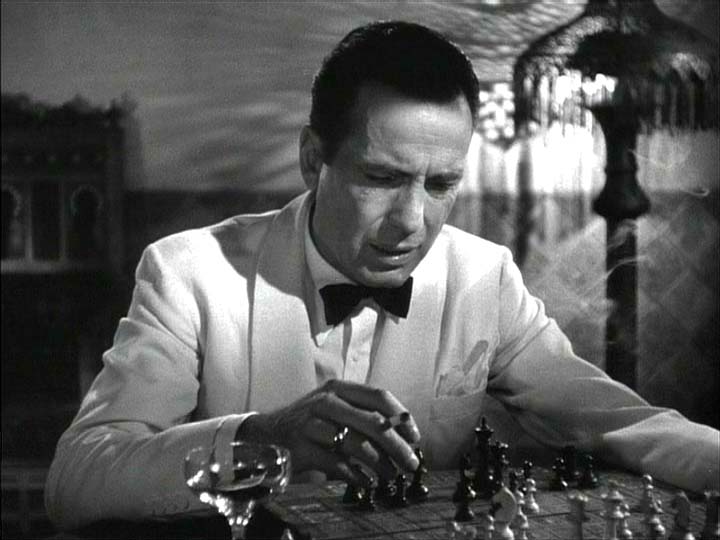 Carl: Madame, he never drinks with customers. Never. I have never seen it.
Female companion: What makes saloonkeeper so snobbish?
Gentleman: Perhaps if you told him I ran the second largest banking house in Amsterdam.
Carl: The second largest? That wouldn't interest Rick - the leading banker in Amsterdam is now the pastry chef in our kitchen --
Gentleman:
Carl: -- and his father is the bellboy!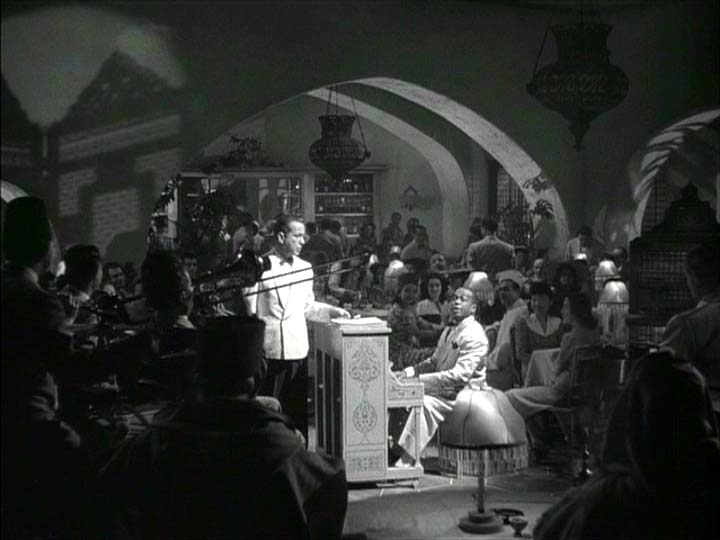 Senor Ferrari: My dear Rick, when will you realize that in this world, today, isolationism is no longer a practical policy?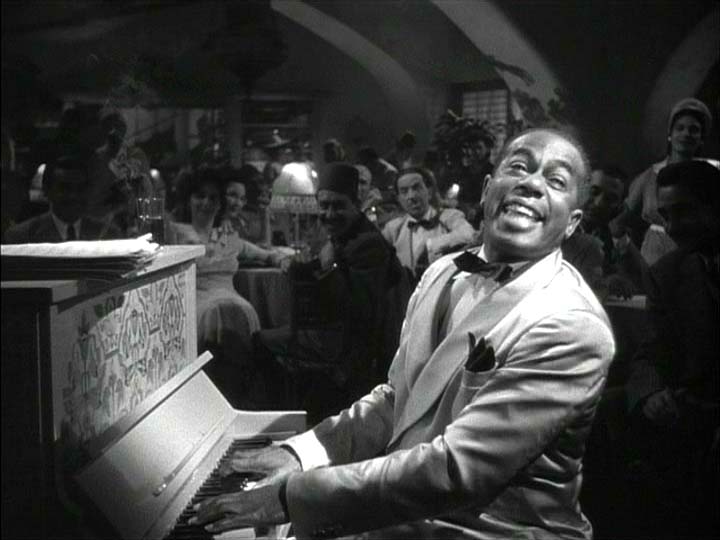 Sam: Knock on Wood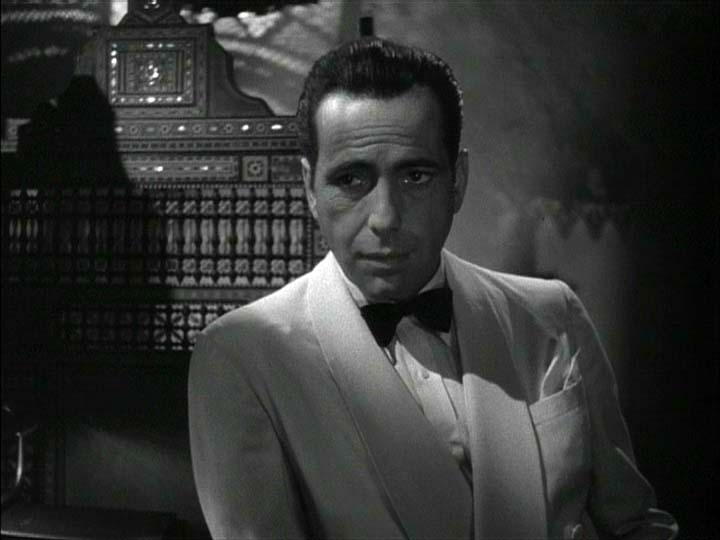 Yvonne: Where were you last night?
Richard "Rick" Blaine: That's so long ago, I don't remember.
Yvonne: Will I see you tonight?
Rick: I never make plans that far ahead.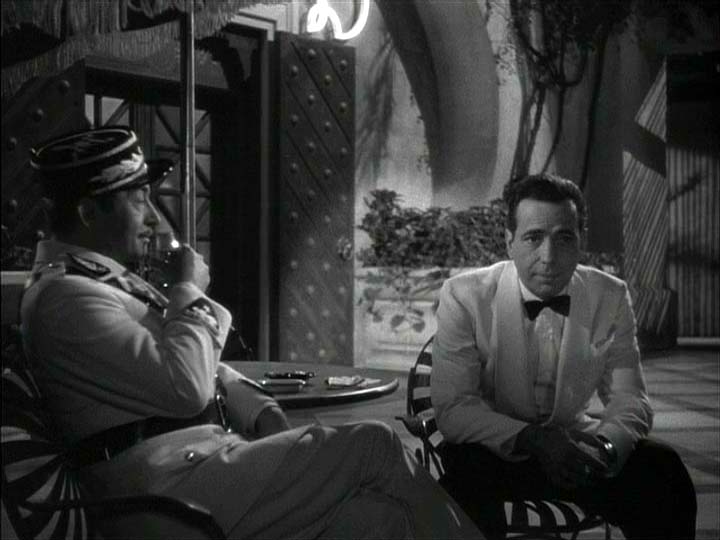 Renault: How extravagant you are - throwing away women like that. Some day they may be scarce. Oh, I think now I shall pay a call on Yvonne, maybe get her on the rebound, huh?
Rick: When it comes to women, you're a true democrat.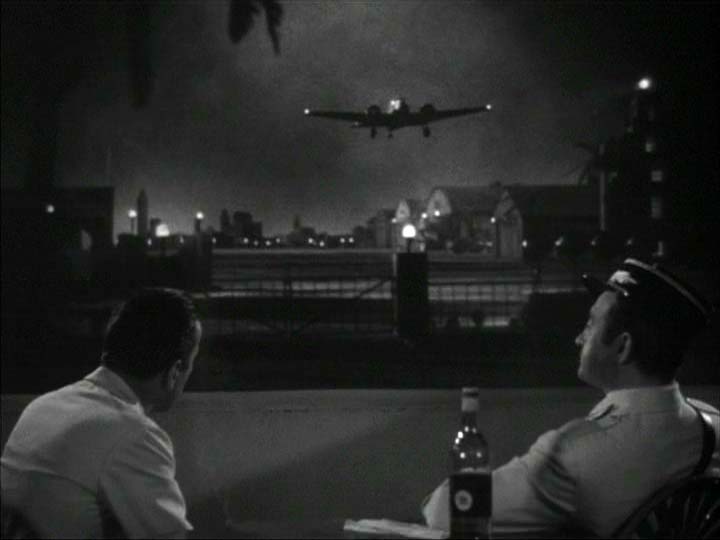 Renault: You would like to be on it?
Rick: Why? What's in Lisbon?
Renault: The Clipper to America.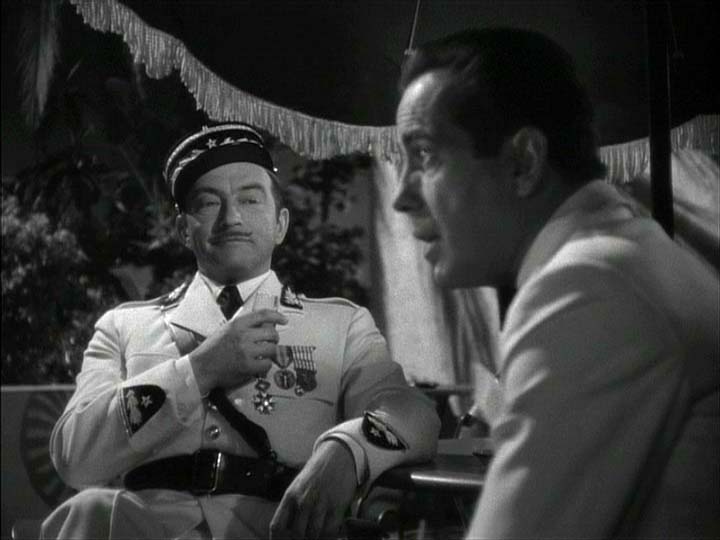 Renault: I've often speculated why you don't return to America. Did you abscond with the church funds? Did you run off with a Senator's wife? I like to think that you killed a man. It's the romantic in me.
Rick: It's a combination of all three.
Renault: And what in Heaven's name brought you to Casablanca?
Rick: My health. I came to Casablanca for the waters.
Renault: The waters? What waters? We're in the desert.
Rick: I was misinformed.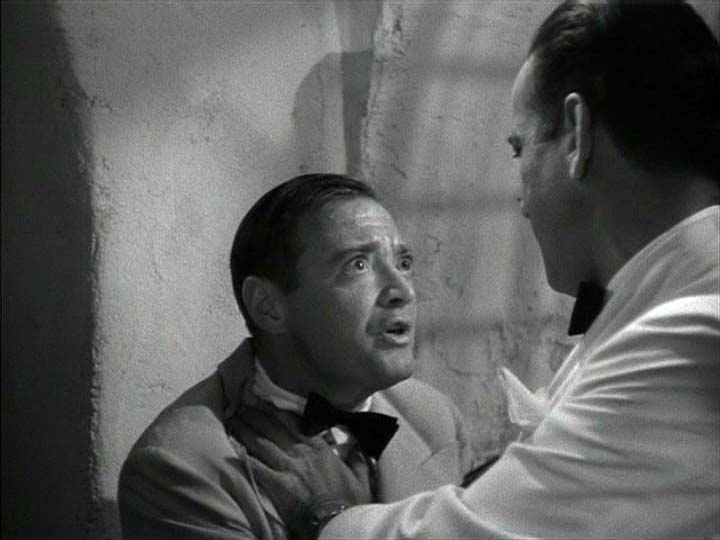 Rick: I stick my neck out for nobody.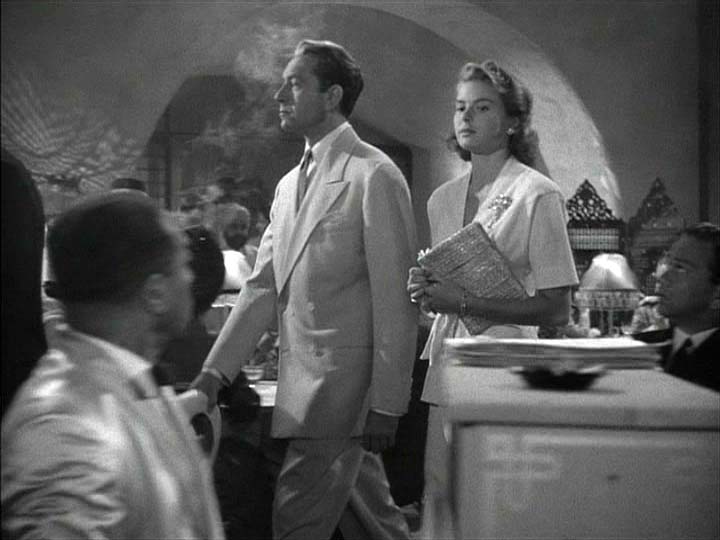 Rick: He succeeded in impressing half the world.
Renault: It's my duty to see that he doesn't impress the other half.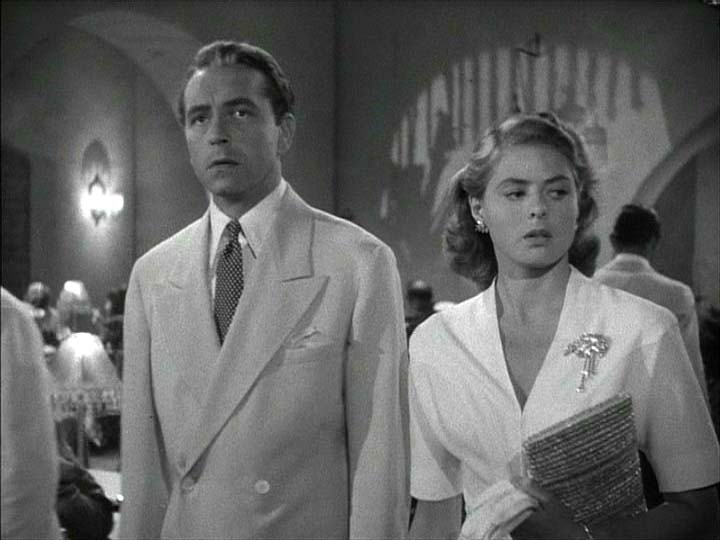 Renault: No matter how clever he is, he still needs an exit visa, or I should say, two.
Rick: Why two?
Renault: He is traveling with a lady.
Rick: He'll take one.
Renault: I think not. I have seen the lady and if he did not leave her in Marseilles or in Oran, he certainly won't leave her in Casablanca.
Rick: Well, maybe he's not quite as romantic as you are.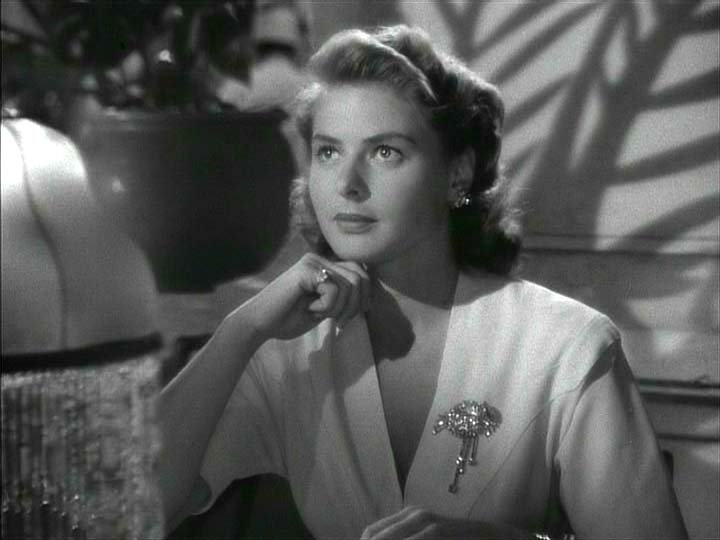 Renault: Because my dear Ricky, I suspect that under that cynical shell, you're at heart a sentimentalist...Oh, laugh if you will, but I happen to be familiar with your record. Let me point out just two items. In 1935, you ran guns to Ethiopia. In 1936, you fought in Spain on the Loyalists' side.
Rick: And got well paid for it on both occasions.
Renault: The winning side would have paid you much better.
Rick: Maybe.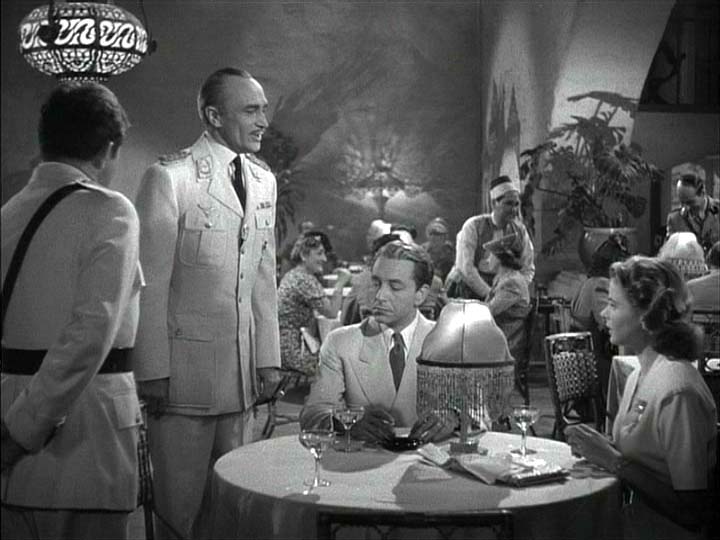 Strasser: What is your nationality?
Rick: I'm a drunkard.
Renault: And that makes Rick a citizen of the world.
Rick: I was born in New York City if that'll help you any.
Strasser: I understand that you came here from Paris at the time of the occupation.
Rick: Well, there seems to be no secret about that.
Strasser: Are you one of those people who cannot imagine the Germans in their beloved Paris?
Rick: Not particularly my beloved Paris.
Heinze: Can you imagine us in London?
Rick: When you get there, ask me.
Renault: Diplomatist.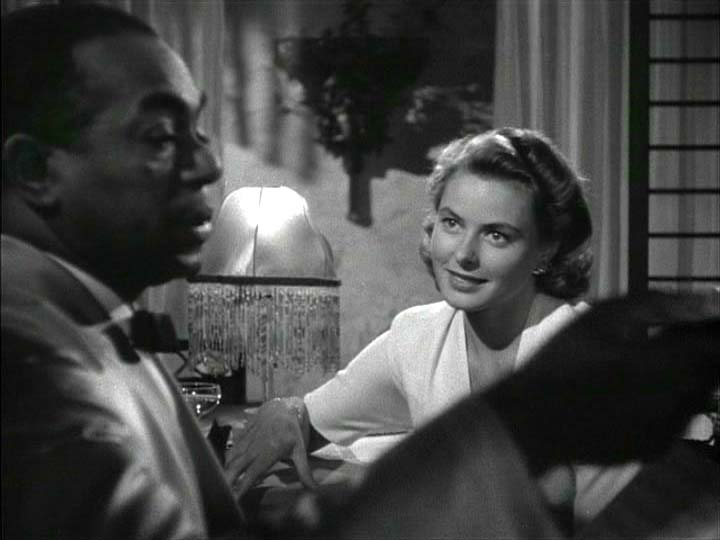 Ilsa Laszlo: Play it once, Sam, for old times' sake.
Sam: I don't know what you mean, Miss Ilsa.
Ilsa: Play it, Sam. Play 'As Time Goes By.'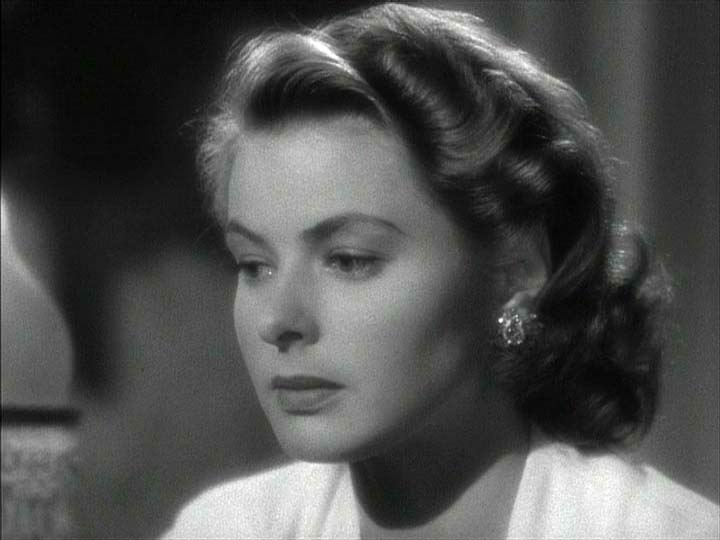 As Time Goes By
You must remember this A kiss is just a kiss
A sigh is just a sigh
The fundamental things apply
As Time Goes By.
And when two lovers woo
They still say, 'I love you'
On that you can rely
No matter what the future brings
As Time Goes By.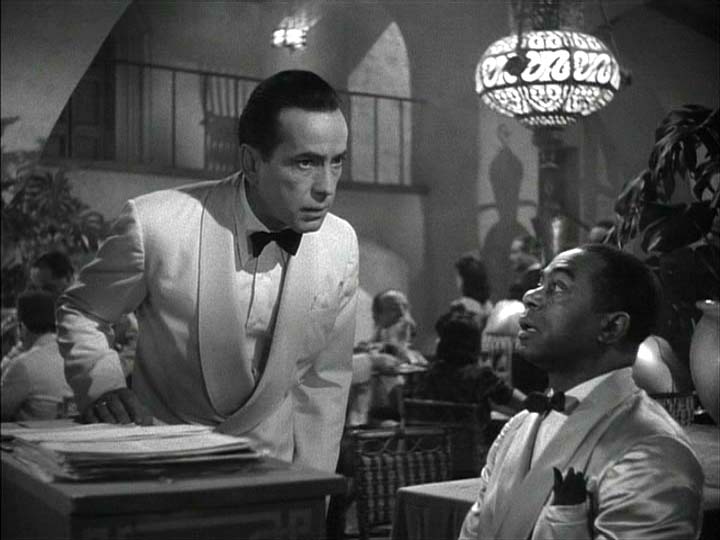 Rick: Sam, I thought I told you never to play . . .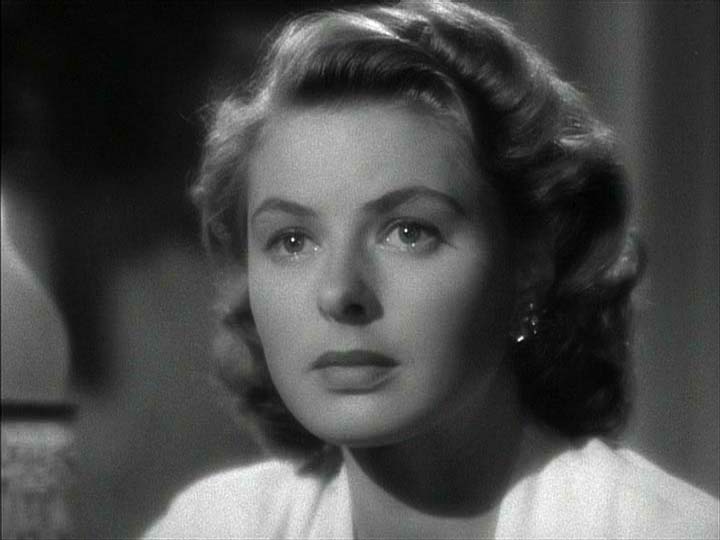 Sam: Sam: Leave him alone, Miss Ilsa. You're bad luck to him.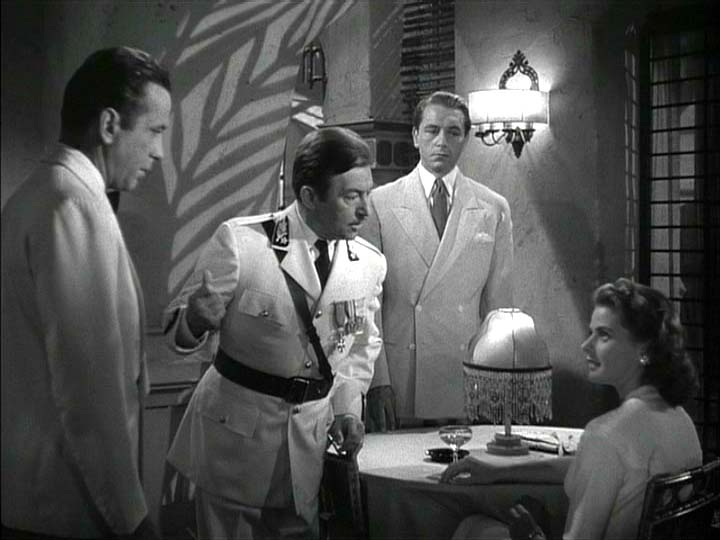 Ilsa: Let's see, the last time we met was -
Rick: La Belle Aurore.
Ilsa: How nice. You remembered. But of course, that was the day the Germans marched into Paris.
Rick: Not an easy day to forget.
Ilsa: No.
Rick: I remember every detail. The Germans wore grey. You wore blue.
Ilsa: Yes. I put that dress away. When the Germans march out, I'll wear it again.
Renault: Rickie, you're becoming quite human. I suppose we have to thank you for that, Mademoiselle.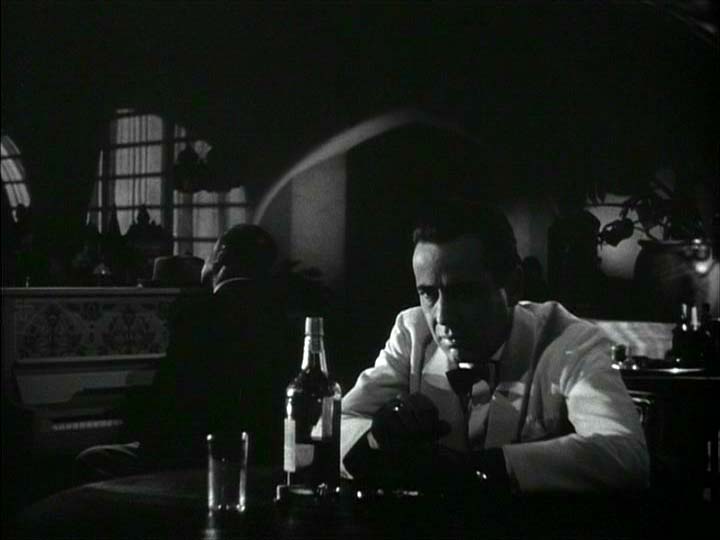 Rick: Of all the gin joints in all the towns in all the world, she walks into mine.




Rick: You played it for her, you can play it for me.
Sam: Well, I don't think I can remember . . .
Rick: If she can stand it, I can. Play it!



PART TWO